Burglary-resistant doors according to European Standard – class RC2 according to Draft prEN 1627, 1628, 1629 and 1630.
Door leaf in wood and frame in metal. Also available as a fire-resistant door.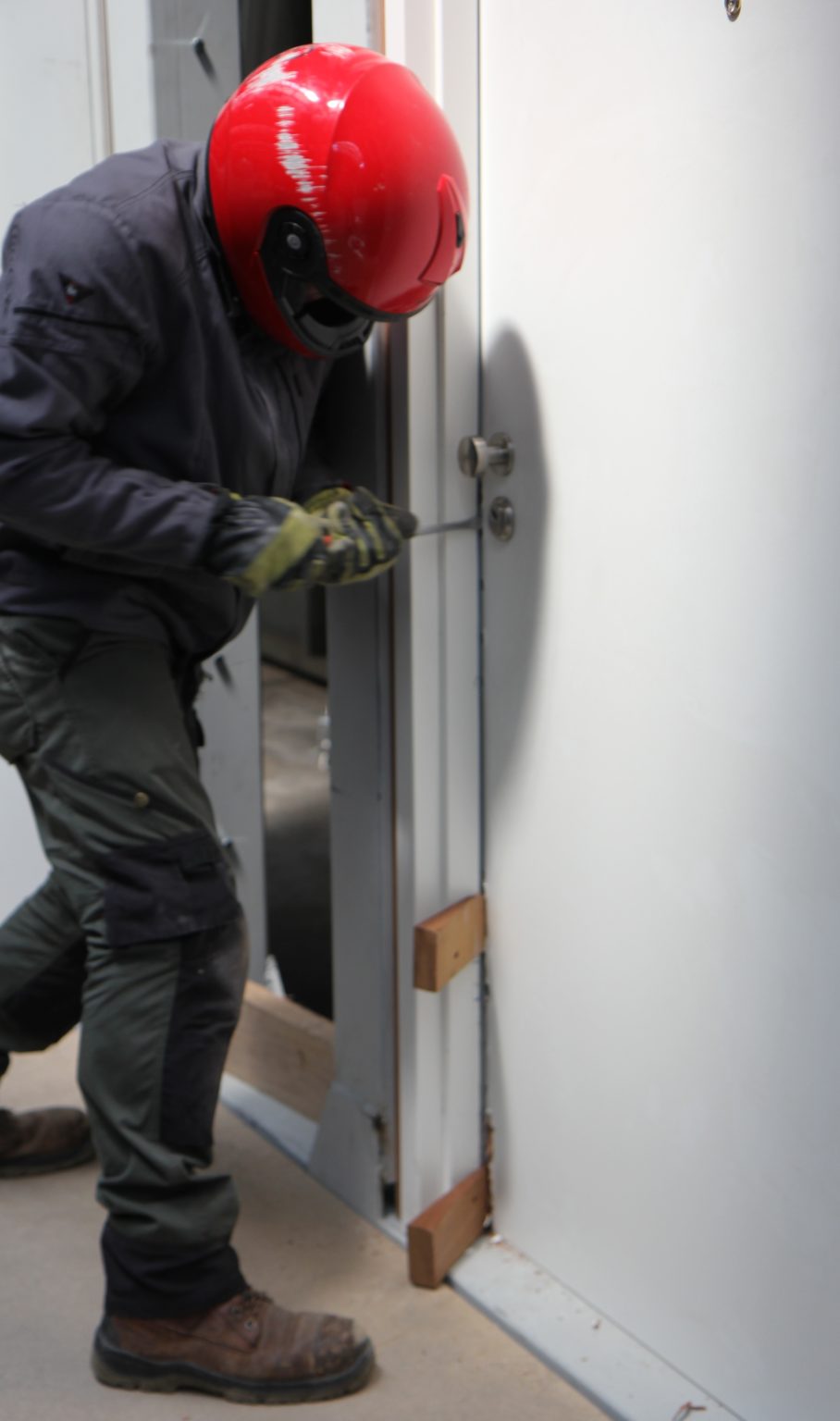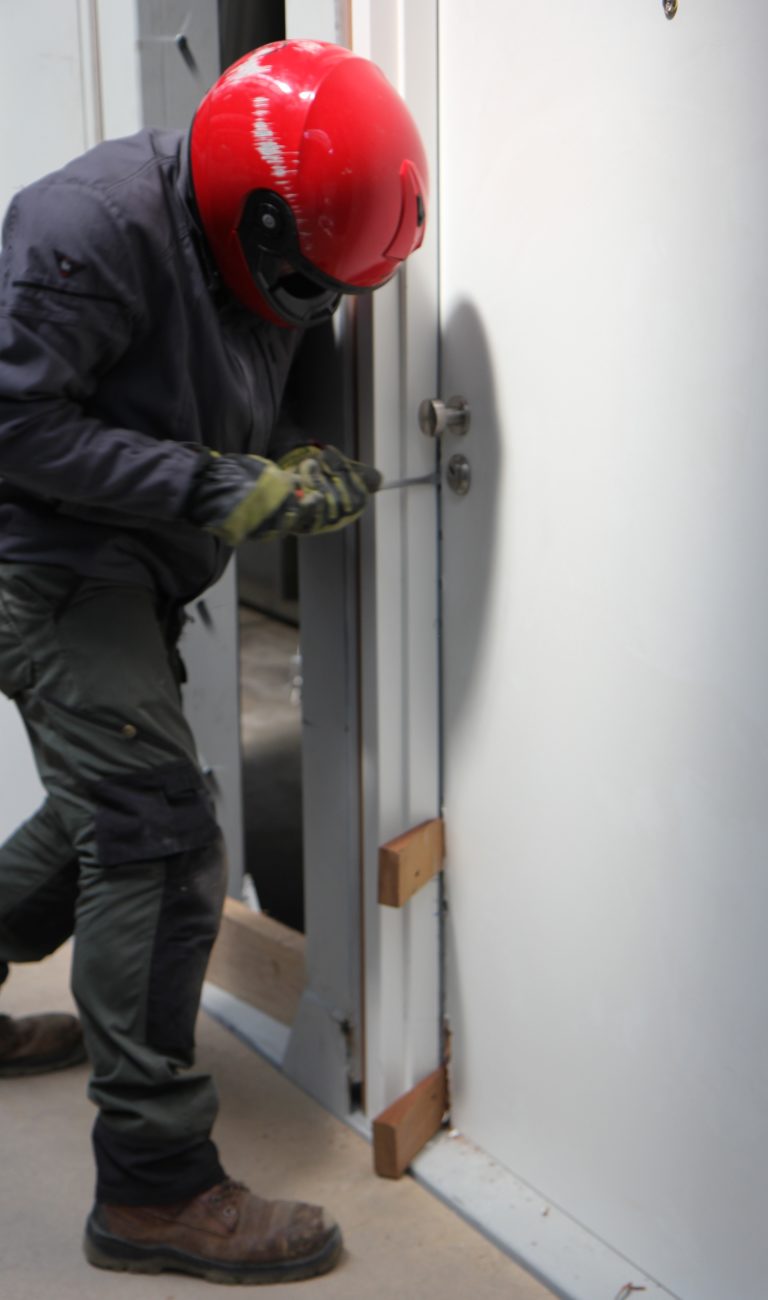 Our security doors are to be installed in metal frames.
Type 1D: welded frames from 1 piece that are poured with concrete or are bricked in.
Type 2D: 2-part frames (front and rear) that are screwed into an existing wall opening.
Wooden frames offer insufficient resistance to burglary, vandalism or damage.
Core:
Chipboard: density 420 kg/m³
Edge wood:
Hardwood: meranti, beech or oak
Finishing:
MDF to be painted by the customer.
White hardboard, pre-processed, to be painted by the customer
Formica laminates
Weight of door:
Approximately 85 kg for door dimensions 2015 x 830 x 50 mm
Standard:
3 nocks, 5 stainless steel hinges, 3-point slot Cisa with 9 closing pins
Different types of multi-point locks can be installed in these doors.
The locks are fully protected between the 2 steel plates.
A safety cylinder with certificate and 3 keys is included.
These burglar -resistant doors are also available fire -resistant.
A PEFC-certificate can also be supplied.
For maximum safety, it is recommended to mount a safety garnish, whereby the cylinder is protected by a loosely rotated plate.
This makes drilling impossible.
Optionally door handles with long stool plate or with separate cylinder rosettes
Stainless steel
Galvanized steel (paintable)
3-dimensionally adjustable hinges for an easy adjustment
Invisible door hinges: invisible when door is closed.
Door spy hole
Electric motor locks
Electric cable entry on hinge side
Fire-resistant rating – 30 or 60 minutes
Closing plate in stainless steel or aluminum