Wooden interior door frames in moisture-resistant MDF or plywood. Also provided with an integrated door liner. Slightly chamfered for a better connection of the cover slats to the wall.
All frames are delivered ready to install. This is because the corner connection has been milled and pre -drilled. The hinges and closing plate are placed. The cover parts have already been fitted. If necessary, these can still be adjusted on site. Any draft rubber is included separately. This way it can be cut for a perfect fit. The supplied doors are installed ready as well.
This makes it possible to create a full stop solution in which the door and frame are perfectly matched to each other.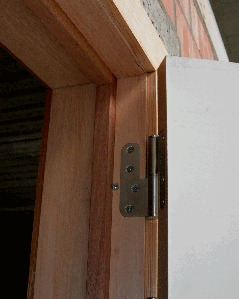 Moisture resistant MDF – 18 or 22 mm
Meranti plywood 18 or 25 mm
Rectangular MDF or meranti (A)
With black door seal (B)
We offer a wide range of hinge types. This can be based on the weight of the door.
Stainless steel with 100 mm height, diameter of 16 mm.
Nature colour aluminum F1 or powder coated in RAL-colour of choice.
Steel white galvanized
brass ball joints;
3-dimensional adjustable hinges;
Integrated hinges that are invisible when the door is closed.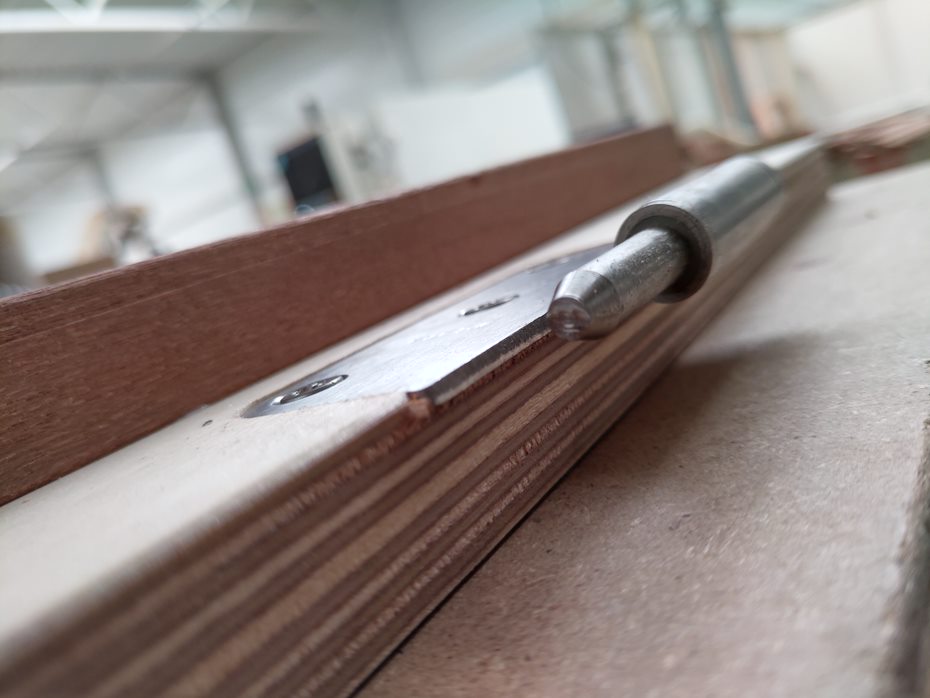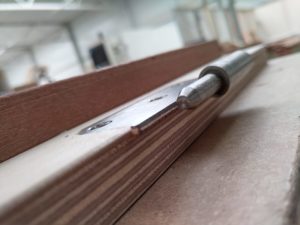 We offer 3 options for the profiles as standard: rectangular, (trapezoidal shape or profiled) in meranti or moisture-resistant MDF.
Other profiles or wood types are available on request.
Default: hidden lock plate in coated steel
Option: lock plate in stainless steel
These are bent in our metal department. This way it fits the corner of a door frame perfectly.
Wooden frames are possible for revolving doors, doors with top frame or side frame. These are also available for different fire ratings – 30 or 60 minutes.
Different applications, such as windows frames or block frames are possible as well.